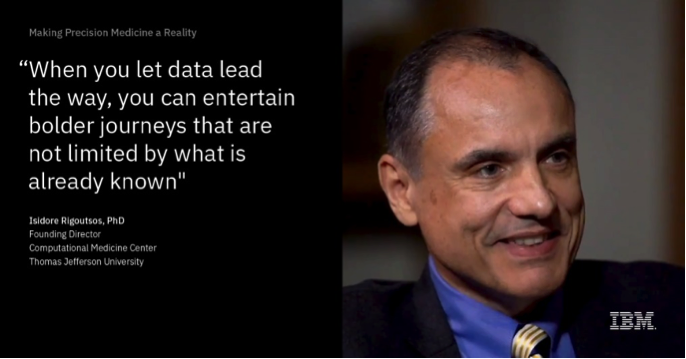 Our Center has the honor to be included among the IBM case studies. From this platform, we had the opportunity, to explain how our research centers on non-coding RNAs and how it can offer us new insights on why some people develop a disease and not others, why high performance computing and analysis of big data sets is important for the understanding of disease and, to present our relevant work.
Taking into account the unique patient individuality, allows us to explore treatments at new depths. Identifying the influence of the individual's characteristics on a specific disease and vice versa, is made possible when analyzing big and diverse data sets.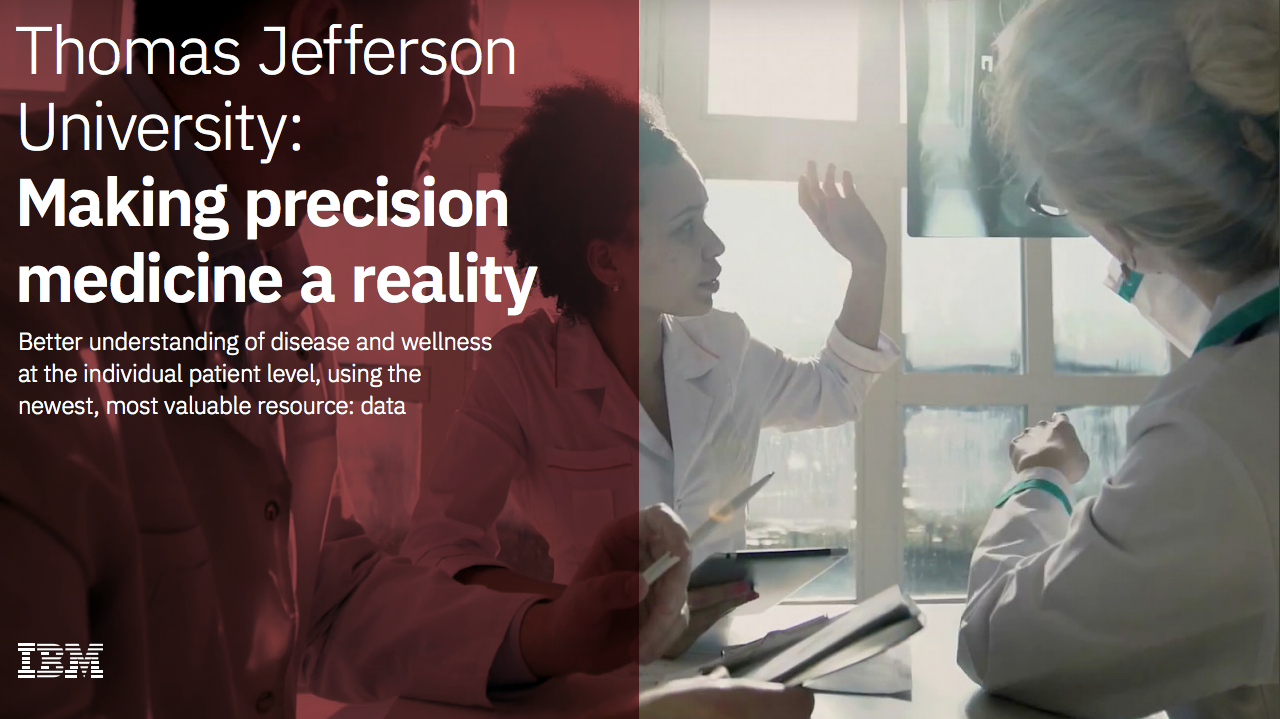 Click here to view the ebook.
Click below to view the individual YouTube videos.