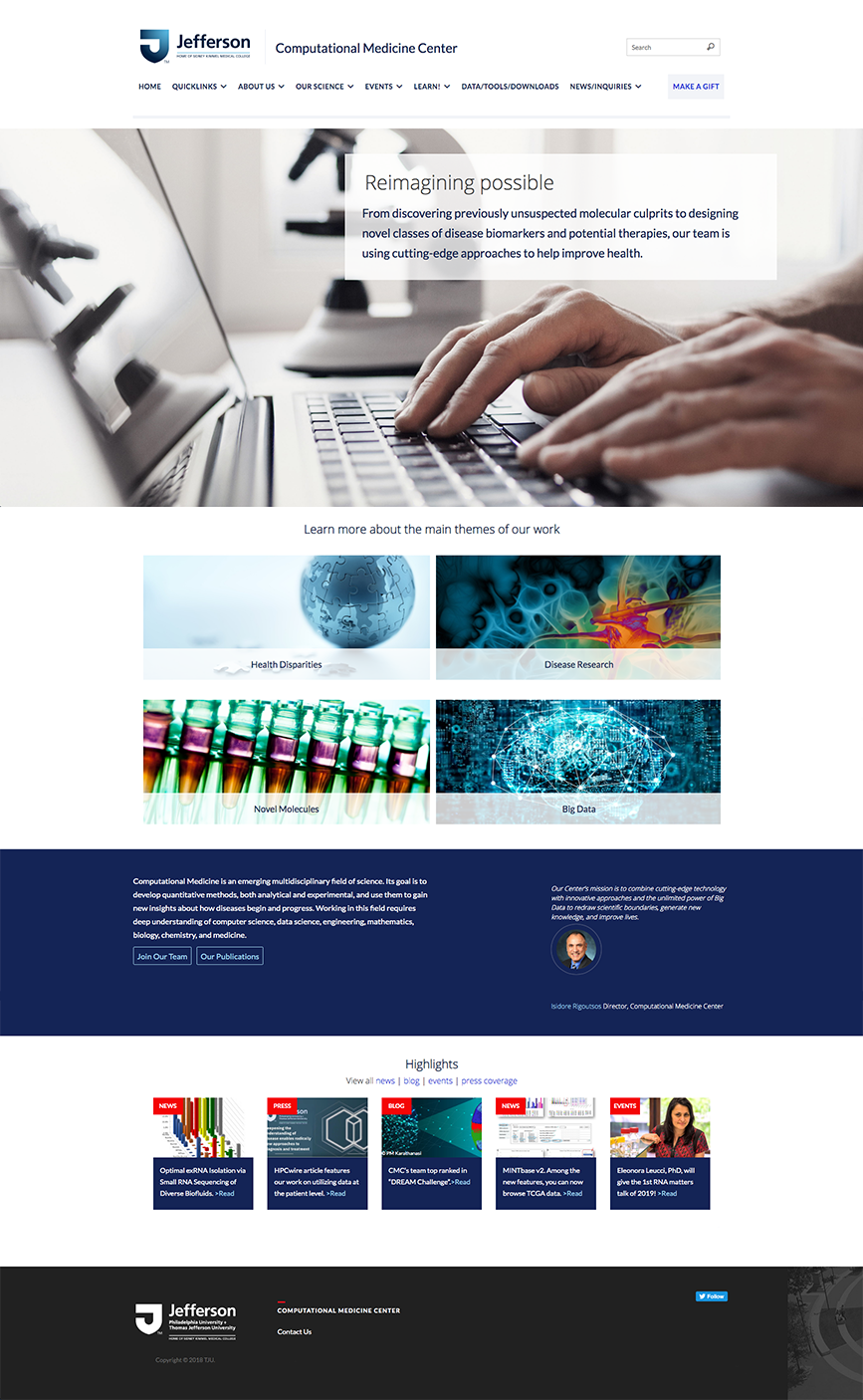 We are pleased to unveil our completely-redesigned website that better highlights our groups areas of research. A key new element is the improved accessibility across devices and applications. The website will now render better on mobile devices, different browsers, and across different viewport sizes.
The new home page highlights the Center's core themes (health disparities, disease research, novel molecules, and Big Data) and provides entry points to more information about each area. Even if you are unfamiliar with our work, the provided short summaries will allow you to quickly learn about the scientific questions that we are tackling and the advances we have made.
Another new element to our website is the introduction of a 'blog.' It is meant as a forum for the members of our group to present in some more detail information about their work and its importance, and to answer questions of general interest.
Authors: Phillipe Loher, Venetia Pliatsika